Established Date: 1973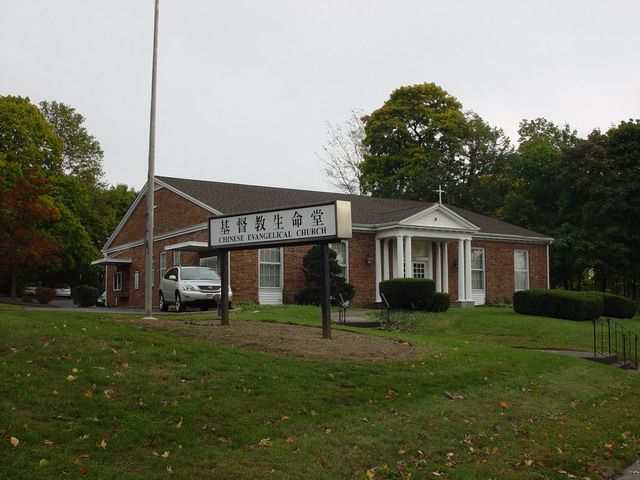 In 1970s, the Chinese Evangelical Church (C.E.C.) in Pearl River started as a Bible study group in response to a sister in Christ when Rev. Moses Yang was still pasturing a church of New Jersey, because there was no Chinese church around that area by then.
Gradually, the attendance grew and the believers wanted to have Sunday Worship Service. Seeing the need and the hunger of the flock, Rev. Yang and a group of devoted Christians rent the Methodist church and started Chinese Evangelical Church in Pearl River in the year of 1973. Then move again to the Nanuet area, and rent the Grace Baptist Church of Nanuet and change the name to the C.E.C. in New York State.
There were many inconveniences in renting other church facilities, and the plan to have our own church building was eagerly pursued among the brothers and sisters, and the Building Fund Offering had been continuing on. Finally, in early April 1996, we found a suitable place and purchased the lot in cash. On June 2, 1996, the church moved to its new location, and a New Church Building Dedication Ceremony was held later on July 27. Since the church was located in Pearl River, the name of the church was changed again back to C.E.C. in Pearl River.
Throughout the years, besides the founding pastor Rev. Moses Yang, the church had also been pastured by Rev. Paul Hsu, Ev. Roycos Hom, and EBI graduates such as Ev. Anny Li, Ev. Joan Dan, Ev. & Mrs. Luke Chang, etc, and presently by Ev. Sorina Yang. Currently, most church members reside in Rockland County, NY and Bergen County, NJ.