Established Date: 1984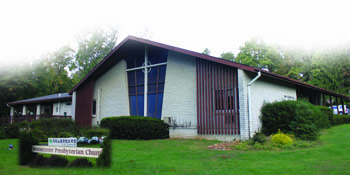 1984 - CEC in Berkeley Heights established
The CEC in Berkeley Heights is located in Berkeley Heights, New Jersey. It was originally CEC in Murray Hill as the church was located at Murray Hill when it was established. It is located thirty miles south of Towaco, the headquarter. The church was established in 1984. There were two big companies – Lucent and AT & T that were located near the church at that time. There were many Chinese professionals employed in this area. Because of the big population of Chinese here, Rev. Moses Yang saw the need of developing the ministry. Through the assistance of Dr. James Huang, they were able to find a place and start the church. The church has been pastured by more than ten pastors in the past years.
The condition of the church
The previous pastors did not take hold of the "three precious areas in developing a church" – personal evangelism, Bible study and preaching, and so the church did not grow. After Rev. Henry Yao left for the Philippines, the worship services were stopped. The church's co-workers did not see progress in the church and suggested to close down the church so as not to waste manpower and money. But EMSI believed that there are many Chinese in this area and there's a need for the gospel. It was decided that the church should continue on.
In August, 2012, EMSI sent Prof. Jing Huang to be responsible for the church ministries and to develop the church. At the present, we witnessed improvements. Although the attendance is still not stable, we believe that the Lord will preserve a church that preaches the truth. May this church bring blessings to the Chinese in the surrounding area.