Established Date: April 21, 1985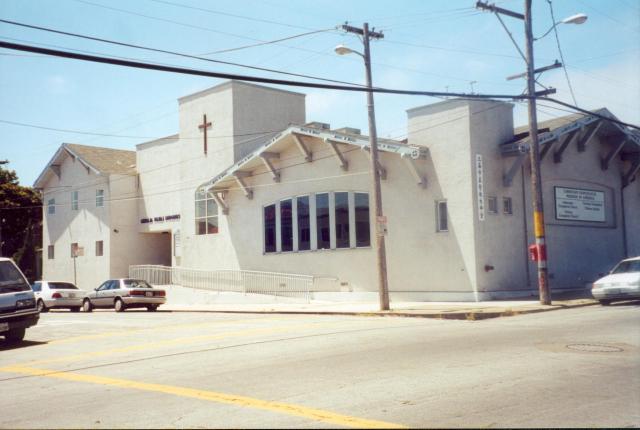 Rev. Stephen Hosea came from Los Angeles to establish a church in San Francisco, California on January 15, 1985. After a few months of praying and hard work, the first Sunday Worship was held on April 21, 1985, and I.E.C. was officially established. After that, the church continued to grow. Even though in the past years, many members were lost due to relocation or returning home after graduation, yet God continued to add newly saved believers to our church. The attendance has grown from a few to over a hundred. The current ministries consist of Bible Study, prayer meeting, Sunday Worship, Children Sunday School, Junior Group, Youth Groups and Adult Fellowship.
When the church was first established in San Francisco, we rented the meeting place from Chinese Christian Mission. In November, we moved and began to rent from a Presbyterian Church that had the Ancillary Worship Hall and meeting rooms for use. Since we didn't have our own place, we were limited in expanding God's ministry. When the brothers and sisters saw the need of a church building, we prayed, waited upon God's grace and fervently planned. Our hope was that our plans would be quickly fulfilled so that we could own a church building to expand God's ministry. Thanks be to God, that in His timing, He heard our plea and provided a church building for us during Good Friday, April 1, 1994. Due to the conditions of the church, much renovation work needed to be done. Eventually, by September, the renovation work was completed and our building dedication was held in November 1996.
Ever since we had our own church building, we have been expanding the church's ministries. In the beginning of 1997, we started a Chinese Language School, with the purpose of spreading the Gospel to the neighborhood children. In June, we held Chinese Worship Service, so that we could spread the Gospel and build up the believers spiritually. And we changed the church's name to Christian Evangelical Church in San Francisco.
We have expanded our church ministries to mission, discipleship, evangelism, caring, and Laymen's Institute. The church not only has Indonesian Service, but also Chinese Service and English Service have started. There are so many ministries that we need to expand; the harvest is waiting for us to gather. May God grant us wisdom and strength to do these ministries.
Thank God that He began His good work in this church and we believe He will finish what He has started until the coming of the Lord.