Established Date: October 10, 2010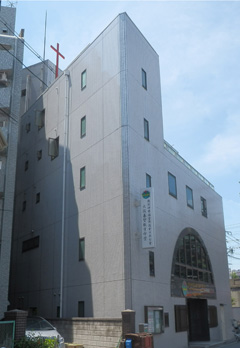 Pastor Yang was burdened with Gospel outreach in Osaka in October 2009. We prayed earnestly for a church building. A rental property became our purchase target in in February 2010.
It was not a smooth process to purchase a church building. The negotiation to purchase the first building failed. God's will exceeded our expectation. He gave us a church building better than the first one. On September 3, 2010, Bishop Rev. Moses Yang came to Japan to sign the contract to purchase the building. On October 10, 2010 we held our first Worship service in a room on the third floor which required no renovation. It took us three months to renovate the building. On December 5, 2010, Superintendent Rev. Moses Yang presided over the Thanksgiving ceremony for the completion of the Japan Asia EMSI building renovation and the Osaka CEM church. There were sixteen overseas visitors attending the meeting.