Established Date: October 2001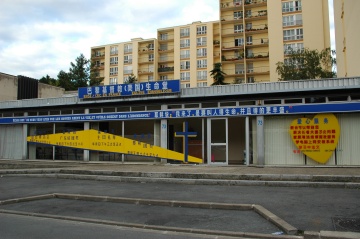 In April 2000, Rev. Moses Yang had a vision for a gospel ministry in Paris; he then organized a short-term mission trip from the CEM Headquarter in America. With the aid of C.E.C. in Holland and devoted believers in Paris, two musical evangelistic meetings were held in a church in District thirteen in Paris, resulting in forty some people accepting Christ.

In July 2000, Bible students Mix and Anny Chan were sent by Rev. Moses Yang to Paris during the summer break to gain experience on how to establish C.E.C. churches. For the following three months, Rev. Zion Wu, Ev. Sorina Yang and Rev. Hosea Chi took turns to lead the church in Paris, with assistance from Rev. and Mrs. Hugo Chan and brothers and sisters from Holland.

In the early part of 2001, the CEM Headquarter in America purchased the current CEC Paris church building by faith. In June 2001, Rev. Moses Yang sent three Bible students, Ev. Mix and Anny Chan and Ev. Paul Ye to shepherd the CEC in Paris. In October 2001, the renovation of the building was completed and is being used for both E.B.I. and C.E.C. in Paris. It then became the regular meeting place and home for the Paris congregation.