Established Date: January 31, 2010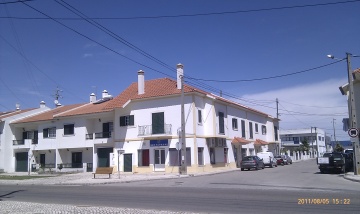 There was a question from a non christian friend as to with all the CEM churches around why was there not one for Porto Alto when Pastor Chen visited Porto Alto on December 30, 2009. There are over thousand Chinese in Porto Alto. On January 2nd, 2010, Pastor Chen and sister Chen Xiao Ping visited Porto Alto again. During that visit, Pastor Chen felt deeply the need to spread gospel in Porto Alto as there is a longing of brothers and sisters for God's words. A few people told us they would attend church services in Lisbon, if they did not have to work on Sunday and that it would be wonderful to them if we would start a church in Porto Alto.
That evening in the prayer meeting of CEC in Lisbon, Pastor Chen shared with everyone the need to spread Gospel in Porto Alto. Many were moved. One sister gave ten thousand dollars for Gospel work in Porto Alto. Another offered Bible, hymn books. Many brothers and sisters also offered to give to start a church there On January 3rd,after a coworkers' meeting after the church service, it was decided that we will start the CEC in Porto Alto on January 31st.