Established Date: October 24, 1981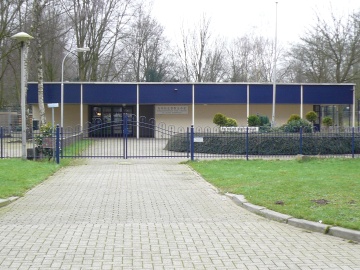 On a Saturday morning on August 1978, Pastor Hugo Chen drove the gospel bus "Heavenly Journey" to a parking lot near the Utrecht's train station to start the first youth fellowship in Utrecht for those who recently accepted Lord as Savior in a Gospel camp. We were grateful to the Lord that shortly afterwards, He prepared for us a church fellowship hall at Onder Marieplaats 22 as the meeting place.
God blessed this small group of young people. In three years, they grew spiritually, and their desires to spread the gospel increased. The number of participants in the fellowship also increased. In the summer of 1981, we found a two-stories building at 1e Atjestraat 18 as our church building. On October 24, the church Dedication Ceremony was held. This was the beginning of the third CEM church in Netherlands.
With a church site, we immediately began with Chinese school ministry, and developed various fellowships. The number of believers increased, and the church building space became insufficient. On November 12, 1989, God prepared a Dutch church building at Krommerijn 1, Utrecht for us to rent for worship and Sunday school. Other group activities remained at the old venue. At the end of December 2003 the church needed to find a new place for gathering as the Dutch church had been sold. So we rented College Blaukapel at Winklierlaan 373, Utrecht for worship in 2004 and 2005.
On December 26, 2005 God wonderfully helped us buy our current church premises at Marokkodreef 3, Utrecht to continue the Gospel ministry, so to enable more people to turn to God.