Established Date: 2008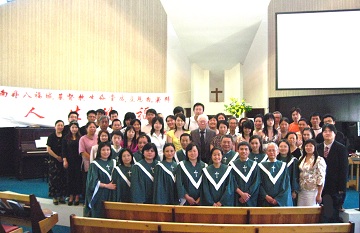 We thank God for his leading of the Gospel ministry in Parow Noord. On 7th December 2008, CEC in Parow Noord started the first Sunday worship service. Pastor Moses Yang presided the service.
To help brothers and sisters grow spiritually, two Bible studies were held every week; one after Sunday church service and the other every Thursday evening. In 2009, we developed other church services for the benefits of Chinese in South Africa. Please pray for our services in Him. May our Lord guide us and bless us abundantly.